Travel between EU and UK
Kortrijk-Wevelgem airport is one of the six official border crossing airports in Belgium, as such EBKT is able to accommodate you for entry into/exit from the EU.
Please take note that following Brexit, a GenDec for the Belgian border police and Customs is required for travel to/from the UK.
All relevant information can be found on https://www.police.be/bordercontrol/en/general-declaration.
Be advised, this is the Belgian requirement and is not the same as the GAR required by the UK police/border control!
Once submitted the GenDec for the police, please forward the received PDF-file via mail to customs via da.controle.roeselare@minfin.fed.be.
Unfortunately this still has to be done manually, coordination between the border police and customs is not yet provided by these services.
Our apologies for the inconvenience.
For questions, you can reach us via info@kortrijkairport.be.
Nouvelles procédures IFR piste 06 & briefing de sécurité obligatoire
Le 8 octobre 2020 des nouvelles procédures IFR ont été officiellement publié pour la piste 06. Ces nouvelles procédures basées sur GPS, permettront pour la première fois dans l'histoire de l'aéroport de Courtrai de décoller et d'atterrir sur les instrument sur la piste 06 orienté vers l'est. Avec ceci l'aéroport de Courtrai dispose des procédures IFR pour les deux pistes réciproque, la 06 et la 24.
La publication de ces procédures est le résultat de plusieurs années de travail avec plusieurs parties dédies à les réaliser. Notre gratitude à tous qui a attribué à réaliser cet énorme atout pour l'aéroport.

Les procédures eux-mêmes sont disponible dans l'AIP belge,
Part 3 AD > Public Aerodromes > EBKT Kortrijk/Wevelgem:
https://ops.skeyes.be/html/belgocontrol_static/eaip/eAIP_Main/html/index-en-GB.html
Ensemble avec ces nouvelles procédures, un briefing de sécurité a été introduit pour clarifier les procédures en utilisation à Courtrai pour augmenter la niveau de sécurité des vols encore plus. Ce briefing obligatoire est disponible sur :
https://kortrijkairportsafety.be/


Nouveaux circuits VFR à partir du 9 Nov 2017
For the re-introduction of IFR procedures at EBKT, new VFR traffic circuits and procedures have been developed. They are the result of an extensive safety study and inputs from all users at the airport, Belgocontrol and the Belgian CAA.
The new VFR procedures will become effective as of 09 November 2017!
Download the PDF new VFR procedures.
Point de départ et point d'accès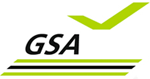 L'Aéroport International de Courtrai-Wevelgem jouit de la réputation flatteuse d'aéroport d'affaires rapide, souple et facilement accessible. Sa petite taille le rend d'autant plus flexible et efficace pour répondre aux besoins de ses clients. Idéalement situé au cœur de l'Europe, il contribue au rayonnement international de la région.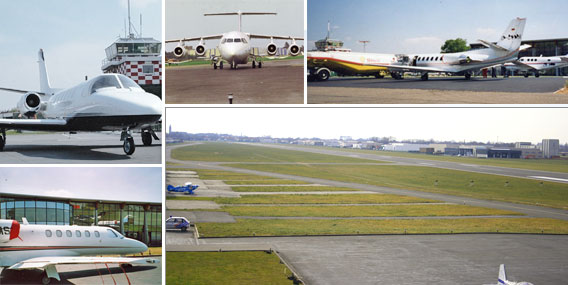 Des atouts pour aujourd'hui et pour demain
L'Aéroport International de Courtrai-Wevelgem est une base idéale pour les avions et hélicoptères de nombreuses entreprises et particuliers des environs de l'aéroport.

Toujours accessible aisément et rapidement, il offre un service sur mesure des équipements de haute qualité et une infrastructure moderne. En d'autres termes, il est résolument tourné vers l'avenir.